SERVES 8
We're keeping this recipe pretty simple but once you get the hang of, and the understanding of it you can start to experiment with. We started by just putting cheese in the middle of it but you can start to get clever with it and actually put sauce in to the middle of the fishcake, cheese sauce, hollandaise sauce, tartare sauce, white wine and mustard sauce, the possibilities are endless. In our top tip we'll explain how to take this recipe a step further by putting a sauce in the middle instead of our starting point of cheese.
How you want to serve your fishcake is up to you, whether it's a starter, main course, lunch, dinner, with salad, with chips, with sauce, again the possibilities are endless!!
Makes 8 fishcakes:
500ml milk

200ml water

2 bay leaves

2 cloves garlic peeled

1 small onion cut in half

6 black peppercorns

250g salmon

250g smoked haddock

800g floury potatoes such as Maris piper or roosters

1tsp Dijon mustard

1tsp grain mustard

50g butter

Bunch of spring onions sliced

Small handful chopped fresh dill

Small handful chopped fresh parsley

Small handful chopped fresh chives

175g of Gruyere cheese or mature cheddar cut in to 8 chunks

Salt and pepper

 

Plain flour, beaten eggs and Panko breadcrumbs for coating the fishcakes

Vegetable oil for frying.
Place the salmon and smoked haddock in a pan with the water, milk, bay leaves, garlic, onion and peppercorns, bring to the boil, turn the heat off and allow the pan to sit then remove the fish from the pan and flake in to chunks.
 Peel and dice the potatoes and boil in lightly salted water until tender then drain thoroughly.
Mash the potatoes with the mustards and butter.
Gently mix together the flaked fish with the mash and the spring onions, dill, parsley and chives and season to taste with salt and pepper
 Divide the mix in to 8 patties and push a piece of cheese in to the centre of each then shape in to a fishcake with the cheese fully surrounded.
 Coat each one in flour then egg then breadcrumbs.
 Shallow fry each fishcake in hot oil for 3 minutes on each side then place in to the oven for 18 minutes at 180'c to continue cooking before serving.
TOP TIP
It's really easy to start experimenting and trying your hand at all sorts of fishcakes that you see in the supermarkets. To put sauce in to the middle of your fishcake is really easy, if you want it to be a cheese sauce then you simply make a really thick béchamel based cheese sauce which sets thick when cooled, cut a piece and stuff it in to the centre of the fishcake as you did with the cheese. You can put all sorts of other sauces in and the trick to doing that is to freeze them first and shove in to the fishcake. Yum Yum!
Michael Kilkie, UK NPD Chef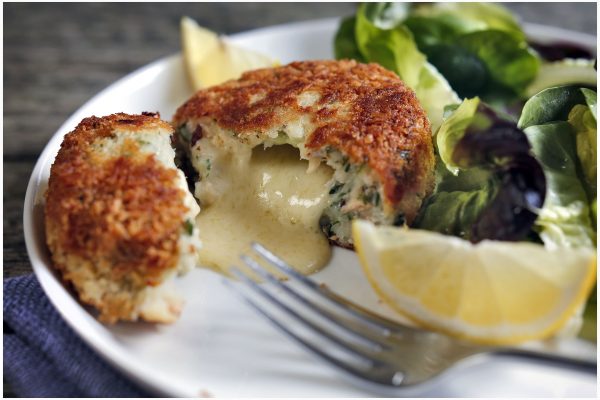 This recipe is a favourite of one of our chef's. It also has a couple of twists along the way, but on the whole it's a traditional New England seafood chowder.
VIEW RECIPE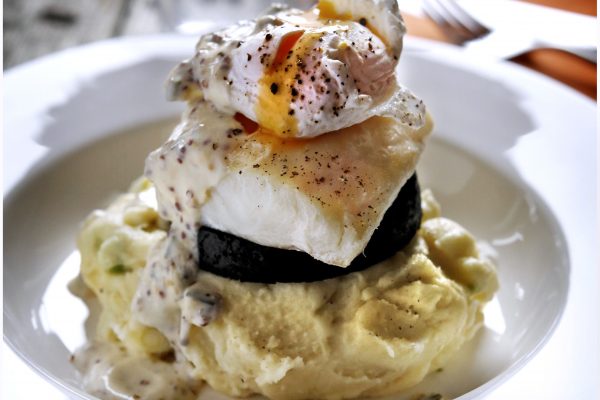 Scotland's is often said to have the world's finest larder, and it's actually pretty hard to disagree.
The fantastic thing about good quality produce is that you don't need to do too much to it, you can let the ingredients speak for themselves, so that's what we've done with this recipe but you don't have to be from or based in Scotland to enjoy it!
VIEW RECIPE
Our summer seafood stew is a beautiful light stew, with a mix of fish and shellfish in a tasty tomato and stock base.
VIEW RECIPE