SERVES 4
We've taken a handful of great Scottish Ingredients and rustled up a fantastic meal fit to grace any dinner table. The recipe is smoked haddock with black pudding sitting on a bed of mash and topped with a poached egg and a light mustard sauce, sounds amazing doesn't it?
We recommend you try and buy undyed smoked haddock and not the bright yellow stuff which has been dyed, and go for a good quality black pudding, there's a pretty famous one that's produced in the North of Scotland that will fit the bill for this recipe!
4 smoked haddock fillets
500ml of milk
1 bay leaf
3 whole black peppercorns
2 slices of onion
Splash white wine
4 slices black pudding
4 large rooster potatoes peeled and diced
4 free range eggs
1 bunch spring onions finely sliced
Small tub of crème fraiche
1tsp whole grain mustard
Small squeeze fresh lemon juice
1tsp finely chopped fresh chives
Large knob of butter
50ml double cream
Cook the potatoes in boiling salted water until tender, drain and then return to the pan, cover with a clean tea towel and place over a very low heat to dry. Mash the potatoes until smooth then beat in the butter and cream, season to taste with salt and pepper and mix in the spring onions.
Heat the crème fraiche in a pan then add the mustard, chives, lemon juice and season to taste with salt and pepper.
Grill or fry the black pudding for 2 minutes on either side.
Place the haddock in a pan with the milk, white wine, bay leaf, peppercorns and onion, bring to the boil then simmer very gently for no more than 5 minutes, remove the fish from the milk.
Poach the eggs in a gently simmering pan of salted water with a splash of white wine vinegar added until cooked but still soft, around 4 minutes.
Put equal amounts of mash on 4 plates and top each one with a slice of black pudding, a piece of smoked haddock and then a poached egg then drizzle over the mustard sauce.
TOP TIP
If you're not a big fan of either fish or black pudding them maybe you would like to try this alternative, still using great Scottish ingredients!! Make the sauce and the mash the same as in the main recipe but make a couple of changes after that. Instead of using smoked haddock get yourself 4 free range chicken breasts, skinless and boneless is ideal and wrap them in some bacon. Cook the chicken in the oven at 200'c for about 16-20 minutes depending on the size of the chicken breasts. Grill or fry slices of haggis as you did the black pudding and serve everything as per the main recipe – still fancy the poached egg? Go on then!
Michael Kilkie, UK NPD Chef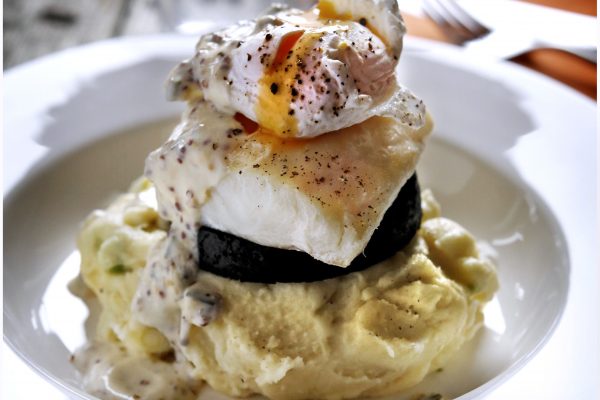 Our summer seafood stew is a beautiful light stew, with a mix of fish and shellfish in a tasty tomato and stock base.
VIEW RECIPE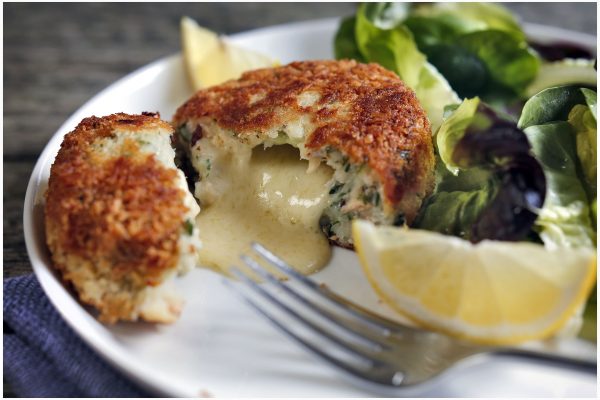 Something that has made an appearance in all the major supermarkets over the last year or 2 is fishcakes, but not your run of the mill fishcakes, fishcakes with a soft, melting centre. Our guess is that the first person to come up with them and take them to the supermarkets, got the idea from a chocolate fondant. This fishcake is almost like a savory version of a chocolate fondant, where the fondant has warm chocolate sauce in the centre surrounded by chocolate sponge, our fishcake has gooey, melting cheese middle surrounded by a delicious mix of fish and potato.
VIEW RECIPE
This recipe is a favourite of one of our chef's. It also has a couple of twists along the way, but on the whole it's a traditional New England seafood chowder.
VIEW RECIPE