SERVES 4
This recipe is a real bit of fusion, not fusion in the sense of different continents, like Asia and America for example, this a fusion of the Mediterranean and some of its countries!! They all share a love of well cooked, simple, fresh ingredients, prepared with a bit of love, and the most important thing, they all taste great in the sunshine!
Our recipe today takes a Greek Salad, one of the simplest, most classic, and tastiest salads there is, and fuses it with cooked seafood and orzo pasta creating an amazing summer salad.
This recipe relies on good ingredients to make the dish a success. There are a few ways you can go about the seafood element of the dish depending on both your budget and your skill in the kitchen. As the dish is a salad, and obviously served cold, you need seafood that has been cooked and cooled. You can either buy it like this or prepare it yourself, whatever you choose to do though make sure that the seafood is as fresh as possible – your taste buds wont regret it!
½ red onion
45ml red wine vinegar
Pinch mustard powder
135ml extra virgin olive oil
12 small tomatoes quartered
½ tsp caster sugar
1 cucumber seeds removed and diced
25 Kalamata olives pitted
1 tbsp capers
1 tsp ouzo
1tsp fresh oregano leaves
1tsp fresh chopped parsley
generous pinch of dried oregano
150g feta crumbled
300g mixed cooked seafood such as mussels, squid, prawns, clams, langoustines, scallops, crab etc.
300g orzo pasta cooked as per packet instructions and cooled in cold water
Salt and pepper
For the dressing whisk together the vinegar, olive oil, mustard, sugar and ouzo and season with salt and pepper.
In a large bowl mix together all the other ingredients then add the dressing and mix again.
Season to taste with salt and pepper then serve.
TOP TIP
Orzo pasta is really small pasta that actually looks like grains of rice, it can sometimes be difficult to find in shops. If you have a decent Italian delicatessen nearby you may be able to find it in there. You could use others small shapes of pasta for it too. Another couple of things that work really well instead are rice, but even better couscous. Again cook and cool both as per the packet instructions then allow to cool before mixing in all the other ingredients and the dressing. If using couscous don't forget to use a flavoursome stock for the best results. Enjoy!!
Michael Kilkie, UK NPD Chef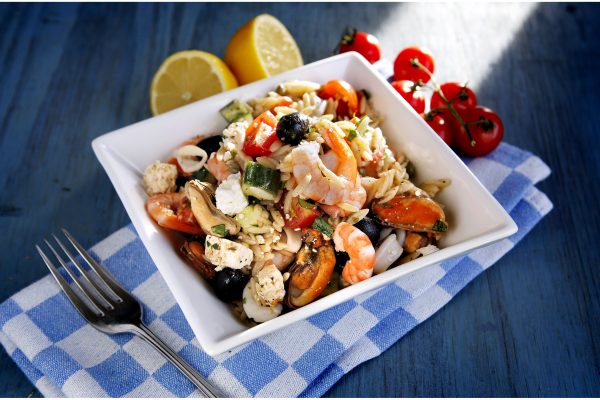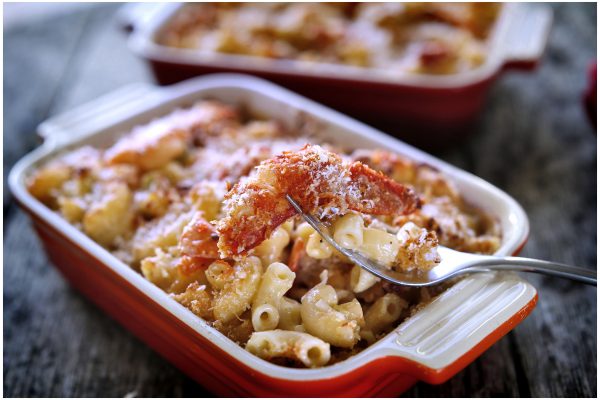 Macaroni cheese is possibly the ultimate comfort food, and this dish is no exception to that rule but with a little bit of a twist by adding lobster.
VIEW RECIPE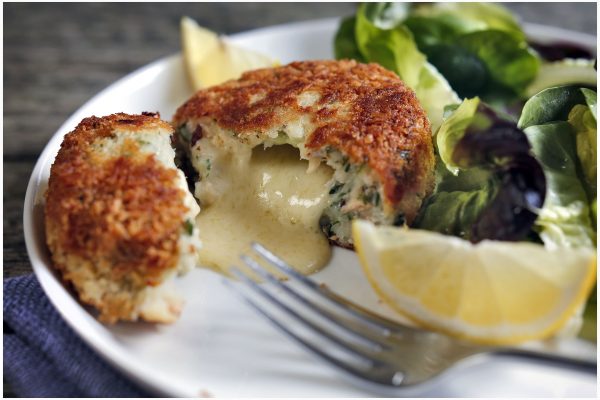 Something that has made an appearance in all the major supermarkets over the last year or 2 is fishcakes, but not your run of the mill fishcakes, fishcakes with a soft, melting centre. Our guess is that the first person to come up with them and take them to the supermarkets, got the idea from a chocolate fondant. This fishcake is almost like a savory version of a chocolate fondant, where the fondant has warm chocolate sauce in the centre surrounded by chocolate sponge, our fishcake has gooey, melting cheese middle surrounded by a delicious mix of fish and potato.
VIEW RECIPE
Sundays are almost certainly everyone's favourite day for a roast, it's tradition really isn't it? Next time you're thinking of cooking a Sunday roast, whether it be today or next week, why not think a little outside the box and try this fantastic alternative to a traditional Sunday roast?
VIEW RECIPE